In Germany, car insurance is legally mandatory when owning a car. In this blog post, we tell you about the different types of coverages that car insurances have and a few insurance companies that we like. Kfz Versicherungen or Car Insurance in Germany is divided into three types based on their coverage schemes.
How much does Car Insurance cost in Germany?

 
The average yearly auto insurance price in Germany in 2019 is around 260 euros for Liability plus 333 euros for the Fully comprehensive add-on, or 87 euros for the partial protection add-on, according to the German Insurance Federation (GDV). Just remember that prices can vary based on your providers and a variety of other factors.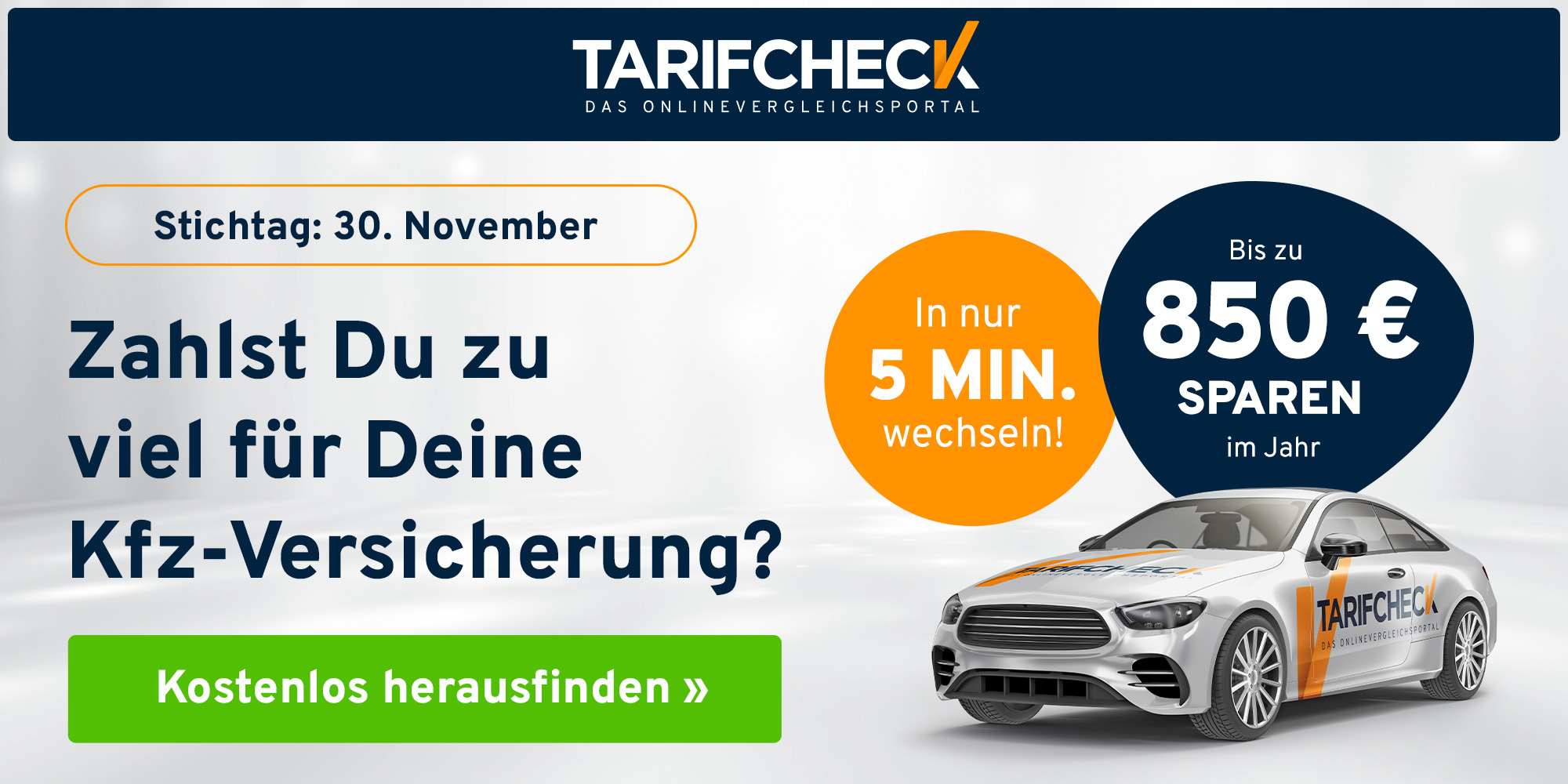 Comprehensive – coverage (

Vollkasko

)

 
This covers both the Haftpflicht and Vollkasko , as well as all damages to your own vehicle or yourself in the event of an accident. Even if the collision was your fault, your insurance company pays for the individual whose car you destroyed, as well as money to repair or replace your own automobile. 
As you may expect, the insurance will be more expensive because there are more obligations. Some policies additionally cover scenarios like the driver's lifelong disability as a result of a crash or even the death of a passenger.  When buying a car with the help of a dealer, you will mainly be pushed to take out full coverage (Vollkasko) to cover the risks. 
Partial – coverage (

Teilkasko

)

 
This includes Haftpflicht as well as a variety of other unforeseen dangers that life might throw at you, such as damage from theft attempts or actual theft, fire, glass damage, thunderstorms, and other similar events. Note that in this policy vandalism is not covered. 
Liability or Third-party coverage (

Haftpflicht

)

 
Since car insurance is legally mandatory third-party coverage is the least coverage you can opt for to register your vehicle.  In the event of an accident, it covers all damages you and your vehicle may cause to other persons, automobiles, or property and also pays for their medical expenses. If the damage to your automobile was caused by you, it is not covered.
| | | | |
| --- | --- | --- | --- |
| | | | |
| Other people's or vehicles' property has been damaged  | | | |
| | | | |
| Fire, flood, or other weather-related damages. Collision with animals.  | | | |
| | | | |
| Damage made to your own vehicle in an accident.  | | | |
| | | | |
| | | | |
In general, while purchasing car insurance in Germany for a newly purchased car, comprehensive coverage is recommended because you have invested all your money in it. For used cars, Teilkasko is better.  
Related Blog
Guide to How to Buy Car in Germany?

Are there ways to save up on your Car Insurance?

 
The majority of the time, the answer to your inquiry is yes. Simply inquire as to what documentation your potential insurance provider will want to demonstrate your excellent standing. This would allow you to obtain lower auto insurance in Germany, which is reserved for expert drivers. It has the potential to save you hundreds of euros every year. Some other ways on how you can reduce or save up on your car insurance are mentioned below 
Find a Good Deductible
It goes without saying that the lower your insurance policy, the higher your cost. Since damages to cars tend to be more costly, Generally you should have a deductible of around 150 Euros for Teilkasko and 300 Euros euros for Vollkasko  in order to reduce the cost of your car insurance. Only some providers offer monthly payments, and with ones that do you end up saving up more money if you opt for annual payments instead of monthly or quarterly. 
Keep your old Driving Record
German insurance providers will accept your current driving record based on your Country of Origin. Your car insurance premiums can be reduced in case you have a clean driving record without any crashes for a few years. To make use of it, obtain an official summary of your good driving history from your previous insurance provider and provide it to your new German car insurance. 
Submit your Annual Mileage Realistically
The higher the number of kilometers you drive every year, the more likely you are to be involved in an accident. As a result, the more Kilometers you put down during the registration procedure, the more expensive your insurance coverage will be. In case you drive less than your estimate contact your provider and hopefully, your insurance will be decreased for the next year, and if you're lucky, you could even get a refund for the year you have spent. 
Stay Accident-Free
You earn a No-Claim Bonus each year if you avoid making any insurance claims. Whenever your insurer pays for an accident or vandalism repair the following year, your annual rate will increase. Your Schadenfreiheitsklasse (no-claim class) determines this; the greater it is, the larger the bonus removed from your insurance contract. 
Find a table with insurers' different Schadenfreiheitsklassen (no claims) can be found on with your insurance providers' documentations. 
Here's a quick rundown to help you get a better idea of what's going on. 
Accept Werkstattbindung
You may save roughly 10% on your premium if you sign a contract with Werkstattbindung. Werkstattbindung implies that you must get your automobile repaired in a shop that has been approved by your insurance company. You should not have any drawbacks if you reside in a city. In case you live in a far-off region, make sure you check how far the next partnered workshop is. 
Deduct It From Your Taxes
Your car insurance premiums can be deducted from your Taxes if you have a job. When filing your tax return, you can deduct the whole cost of your automobile insurance if you are self-employed.
Compare your Insurance yearly
Many German car insurances renew themselves automatically on January 1st. Generally, there is a one-month time period to cancel your car insurance from the beginning of the year (November 30th), so there are usually a ton of offers or discounts on car insurances that may be cheaper can your current plan.